Tim Berners-Lee
Submitted by Satish Kumar on Mon, 12/08/2014 - 18:32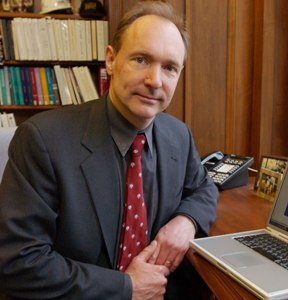 Dubai, Dec 08 - The inventor of the World Wide Web, Sir Tim Berners Lee has said, at the first Knowledge Conference on Sunday, that the web is "designed without any attitude of what it should be used for".
According to Gulf News, he said that the internet should be used to promote language, culture, knowledge and help break down the boundaries between nations and people around the globe.
A man who has the access to the web is more resourceful than one who does not, said the man behind the internet revolution.
Lee said that he spent the last 25 years inventing the web, promoting it and most recently defending it.
Submitted by Kiran Pahwa on Thu, 04/23/2009 - 19:44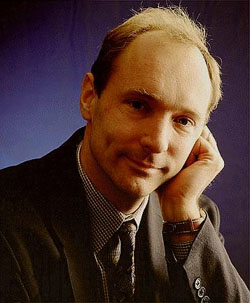 London, April 23 : Web founder Tim Berners-Lee has warned against Internet service providers' plans to show specific advertisements to their clients depending on their browsing habits.
The MIT professor, at a Web conference in Madrid, expressed his concern over the new software, entitled Webwise, which replaced standard online ads with those of the browser's dominating interests.
Submitted by Mohit Joshi on Thu, 03/12/2009 - 19:55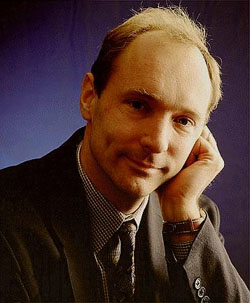 London, March 12 : Inventor of the web Tim Berners-Lee, alongwith other online security specialists at the Houses of Parliament in London, have warned that the ever-increasing power of computers is threatening the future of the Internet.
The experts are mainly concerned about deep packet inspection (DPI), a technique that makes it possible to peer inside packets of data transmitted across the Internet.
Submitted by Mohit Joshi on Wed, 04/30/2008 - 22:31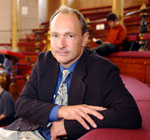 London, April 30 : World Wide Web inventor Sir Tim Berners-Lee believes that his invention is 'still in its infancy.'
Speaking ahead of the 15th anniversary of the day the web's code was put into the public domain by CERN, the lab where the web was developed, Sir Tim said that the future web would put 'all the data in the world' at the fingertips of every user.
"The web has been a tremendous tool for people to do a lot of good even though you can find bad stuff out there," BBC quoted him, as saying.
Sir Tim said that he was positive about the future of the web.
Submitted by Sahil Nagpal on Mon, 03/17/2008 - 18:18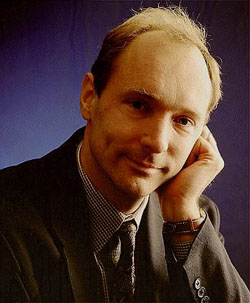 London, March 17: World Wide Web creator Sir Tim Berners-Lee stresses the need for protecting customers against systems that can reveal what they are doing on the internet.
He insists that he would change his internet provider rather than allow the introduction of such a system.
His statement comes amid the controversy over the plans of a leading internet provider to use Phorm, a company which tracks web activity to create personalised adverts.
Berners-Lee says that he will not like being tracked for which web sites he visits.