Wuling Hong Guang MINI EV sells over 30,000 units in July in China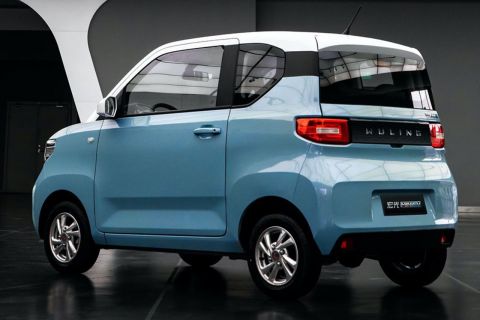 The Wuling Hong Guang MINI EV, an all-electric tiny car manufactured by SAIC-GM-Wuling, continues to hold the title of top-seller battery-powered passenger four-wheeler in China. During the month of July, the Wuling Hong Guang MINI EV sold a total of 30,706 units. With the latest monthly sales, the entry-level EV held its title of the best selling battery-powered car for the eleventh month in a row in China—the world's largest car market.
The key factor that has allowed the the Wuling Hong Guang MINI to achieve such high sales over the last several months is its eye-catching, affordable price tag of around $4,700. Market analysts are also of the view that it is the affordable price of the tiny electric car has made it so popular among consumers in the country. Apart from the low price tag, the tiny EV's maintenance costs are also low. It has low maintenance costs both in terms of electricity and components as it is small and its every component is smaller and lighter.
According to available stats, the cumulative number of Wuling Hong Guang MINI electric cars on the Chinese public roads is more than 320,000, and nearly 200,000 of them were sold this year.
The Tesla Model 3, an electric sedan manufactured by American EV pioneer Tesla Inc., grabbed the second spot in the list of top selling cars in the month under review. However, it could attract only around 15,000 buyers last month. Thus, the Tesla EV is lagging far behind the Wuling Hong Guang MINI in terms of monthly sales.
It is not the first time when the MINI EV has outsold the world-famous Tesla Model 3. Earlier this year, in the months of January and February, the MINI sold more than 36,000 units and 20,000 units, respectively. On the other hand, the Model 3 sold around 21,500 and 13,700 units in the two months. Previously, the title of best-seller was held by the Model 3. In the first half of this year, the MINI EV sold as many as 140,000 units.
It would be interesting to see how long the the Wuling Hong Guang MINI electric car will be able to hold the top spot in the list of best-sellers as many other manufacturers have either introduced or are preparing to introduce similar entry-level, pocket-friendly electric models.