World No.1 Trump stunned at China Open snooker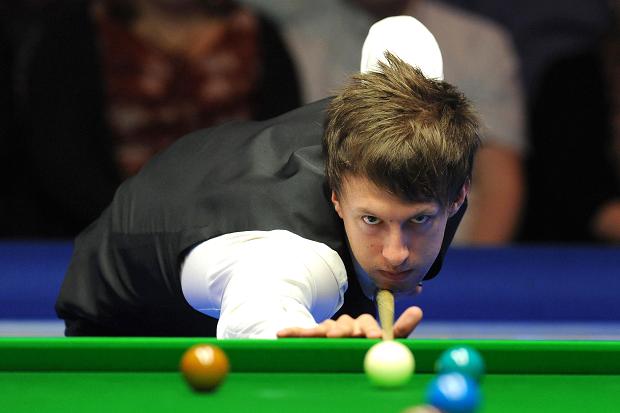 Beijing, March 27 : World No. 1 Judd Trump was stunned by Jack Lisowski 3-5 in the first round of the World Snooker China Open here.
Defending champion Peter Ebdon and World No. 5 John Higgins also exited Tuesday at the first hurdle, reports Xinhua.
Lisowski, 22, produced an amazing rally from 2-3 down to beat his training partner Trump, 24. The victory gave the World No. 42 a huge boost.
In a quality start to the match, Trump and Lisowski's scoring knack was on full display as both of them whitewashed the first three frames. Lisowski took the first 131-0 while Trump pulled one back in the second 73-0. Lisowski regained the lead with a superb 131 clearance in the third.
Trump steadied himself in the next two frames, levelling the score in the fourth frame 66-35 and taking the lead with a run of 44 in the fifth frame. Lisowski then dominated with top runs of 63, 80 and 94 to get the better of Trump.
"I'm very happy, it's quite good. We play with each other a lot in the past, I played well today," said Lisowski.
Lisowski recovered from the loss of the first frame to beat Zhou Yuelong 5-1 in Monday's wildcard round and now meets the winner of Mark Davis and Dechawat Poomjaeng in the second round.
"Today my opponent played well and seldom failed in long ball. On the contrary I didn't hit my form, especially when leading 3-2 I made a mistake to surrender frame six," said Trump, the 2011 winner.
"It's hard to beat Lisowski if he is in form."
Ebdon came from behind three times for 3-all before losing the last two frames to Marcus Campbell while Higgins squandered a 3-1 lead to lose to Robert Milkins 5-4.
Ebdon kept his slow pace and tied for 3-all after the first six scrappy frames. Campbell, whose top break was 53, pulled away from 3-3 to win the last two frames.
Higgins continued his lacklustre performance in recent months. In the match against Campbell, he went 3-1 up and regained a 4-3 lead with a superb 116 after 3-all but he missed the chance for victory in the next after Milkins missed the final yellow, running out of position on the brown while Campbell clearing to the pink to force the decider.
Milkins built a 47-4 lead in the last frame and when Higgins missed a long red, the Englishman added 21 to secure the win.(IANS)