What Makes Critical Illness Insurance a Shield Against Health Problems?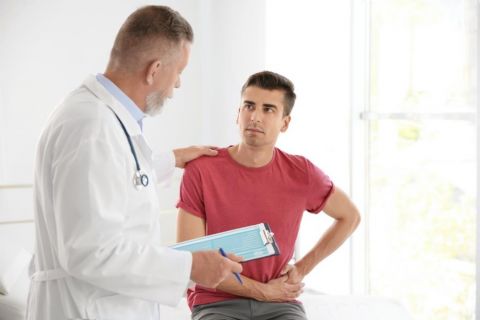 Health problems have been the center of all conversations these past few months. But, even before the Coronavirus pandemic,there were numerous life-threatening elements in the environment. It is becoming challenging to maintain a healthy lifestyle. Hence, as a consequence, it is essential to prepare for such situations in financial terms.
One way to go about it is to purchase critical illness insurance. It is quite distressing to realize that the cost of medical treatment is rising at an alarming pace. In a health crisis, an individual's savings may not be enough and cause significant financial inconvenience. With a critical insurance plan in place, you get coverage against several life-threatening diseases depending on your health condition and policy-related terms.
Let's discuss some of the reasons that make critical illness insurance an advisable purchase.
Why Do You Need Critical Illness Insurance?
Critical illness insurance provides coverage for specific illnesses of a severe nature. These are illnesses that typically require healthcare for an extended period with multiple visits to the hospital. In general, a critical illness plan covers diseases like cancer, heart attacks, strokes, kidney failure, paralysis, and more.
The data shows that India is likely to have over 17.3 lakh new cancer cases alone in 2020, with around 8.8 lakh deaths due to it. The healthcare cost to treat the disease can take a toll on the mental well-being of an average earning individual. When you purchase critical illness insurance at an appropriate time, it can substantially relieve the burden in a time of need.
Here are some of the benefits of a critical illness plan to better understand its relevance in life.
1. Comprehensive Coverage
Critical illness insurance will offer coverage for treatments that may not be covered under a traditional policy. Most critical illness plans cover a comprehensive list of diseases that are likely to cause significant physical and financial strain. The insured can file a claim for settlement upon diagnosis of one of the listed conditions.
2. Lump-Sum Payment
Insurance providers typically offer critical illness insurance payouts in the form of a lump-sum amount. Since the insured requires a large sum of money to receive quality healthcare for severe diseases, it is hugely beneficial.
3. Income Replacement
In case of a serious illness, the insured is likely not able to work for their income. The stress of losing the income source can interfere with the recovery process significantly. The financial support through a critical insurance plan will make an incredible difference in dealing with it. The payout of the plan can help them fulfill daily living expenses.
4. Tax Benefits
While creating a financial shield for the future, the need to save in the present is just as much of a concern for policyholders. As with several other insurance products, there are tax benefits associated with a critical illness insurance policy. The insured is eligible for certain tax exemptions under the Section80D of Income Tax Act, 1961.
How To Buy Critical Illness Insurance?
Most people do not think of critical illness insurance when planning to purchase a health insurance policy.The lack of awareness can cause them to miss out on the valuable benefits of critical illness plan.The critical illness benefit can be added to a base health plan to strengthen the coverage. An individual over the age of 18 and under the age of 65 can avail of the benefits of critical illness plans.
Additionally, trusted insurance providers such as Max Life Insurance also offer a critical illness rider with its term plan variants. The term plan secures a financial cushion for your loved ones in the unfortunate case of your demise. Along with that, there is the assurance of protection against deadly diseases during the lifetime.
Create a Strong Shield Against Health Problems
Dealing with a life-threatening disease can be a tremendously exhausting battle, both emotionally and physically.It will only add to the problems if someone has to constantly worry over meeting the treatment expenses to receive quality healthcare. With a critical illness insurance plan, you can secure the financial aspect of it without much hassle. It can be of great help when the need arises.
A fact of life is that it always manages to take us by surprise. Some events are simply out of control, no matter how much we try. While we may be taking measures to lead a healthy lifestyle, it is equally important to prepare for unforeseeable crises. It is in your best interest to cover all your bases and plan beforehand with valuable insurance products. Choose suitable insurance cover that matches your needs.