Wealthy Asians consider private jets to avoid swine flu risks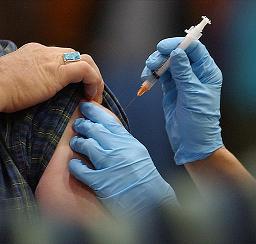 Hong Kong - Wealthy Asian travellers are considering flying by private jet to avoid the risk of swine flu exposure on commercial flights, a news report said Wednesday.
Private jet service Asia Jet has seen a 40-per-cent rise in inquiries about its flights, at a cost of 5,900 US dollars an hour, since the swine flu scare spread Monday to Asia, the South China Morning Post reported.
Enquiries had come from across the region for the Hong Kong-based company's fleet of Gulfstream jets, said chief executive Justin Lee Firestone.
"This is not about people wanting to be uber-flashy," he told the newspaper. "The private jet is a controlled environment. You know who your colleagues are."
Passenger aircraft are believed to have been one of the major channels by which the 2003 severe acute respiratory syndrome, or SARS, virus spread across the world.
No cases of swine flu have been confirmed in Asia so far, though tests were being carried out Wednesday on four patients in Hong Kong, while China has stepped up surveillance and border health checks.