Watchdog slaps a fine of £113,300 on Co-operative Bank
Submitted by Harish Dhawan on Sun, 01/06/2013 - 12:54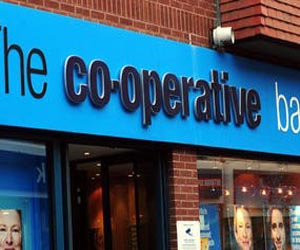 Industry watchdog in the UK has imposed a fine of £113,300 on Co-operative Bank for failing to handle the claims relating to the mis-sold payment protection insurance (PPI) to the customers.
The Financial Services Authority (FSA) reported 'serious failings' on the part of the bank in handling claims. It is the first fine imposed on a bank and comes after a review of how the bank handled more than 1,600 PPI complaints from the customers. The regulator found that the bank put unfair number of claims on hold between 21 January and 9 May 2011.
Experts say that the mis-seling of PPIs is become the worst scandal of its type ever. There are allegations that the banks pushed worthless insurance products on customers to increase their earnings while making the customers pay for insurance that they did not need. The FSA had written a letter to the industry members warning them about the way PPI claims are handled and had warned that actions will be taken against the firms who do not handle claims fairly.
Lloyds has already allocated an additional £1 billion while Barclays has set aside additional £700m for the settling claims relating to mis-selling of such insurance schemes. RBS has also set aside an extra £400m to compensate customers and the latest addition takes the total to £1.7 billion. Most customers go to a claims management agency for claiming their compensation and as a result, a £1bn industry has come into existence.