Volkswagen reportedly preparing to replace Arteon with ID. Aero EV in 2024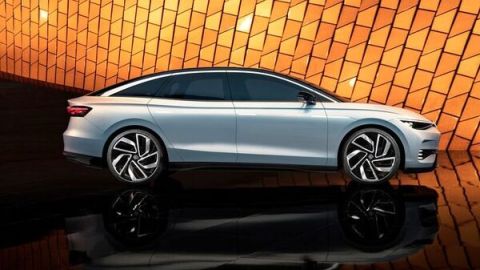 The end of the Volkswagen Arteon is reportedly near as the German automobile manufacturer has decided to replace the large family car with an all-electric vehicle by 2024. Unveiled on 6th of March in 2017 at the Geneva Motor Show as a replacement for the CC version, the Arteon has failed to attract customers in desired numbers. It couldn't perform too well in the U.S. market either, where it sold just around 7,000 units to date. That is why the German manufacturer now intends to launch a fully electric Arteon successor some time in 2024.
According to emerging reports, the Arteon will get replaced by the production version of the ID Aero concept car, which was introduced a few months ago with the claim that it would come equipped with a 77-kWh battery pack capable of delivering a range of 385 miles (roughly 609 km) on a single charge.
The production ID. Aero has been spotted on a number of occasions during test rides in Germany. If everything goes as planned, it will go into production in late 2023, with deliveries to start sometime in early 2024. China and some European countries will b e the first to receive the deliveries of the EV. The manufacturer will also release the upcoming EV in the U.S. at some point, most likely in early second half of 2024.
Volkswagen has already confirmed that the ID. Aero will be launched globally, including the U.S. market. The official website of the manufacturer states, "As the new flagship model of the ID family, the ID. AERO will therefore be offered globally in future – also in Europe and North America in addition to China."
The ID Aero electric car will consequently become the third ID vehicle to be sold in the U.S. market, following the ID.4 and ID. Buzz. Only future can tell whether the new electric model will be able to attract buyers, but one thing is guaranteed that the upcoming electric car (all non-China models) will be produce in Europe, which means U.S. buyers won't be able to avail federal government's any tax credit.
Given the fact that the ID. Aero will be a flagship model, it is easy to assume that it will offer considerably more range and space than the Tesla Model 3 electric sedan. However, it will also be quite expensive, most probably starting at around $50,000 per unit.