Vista's successor is more than Windows dressing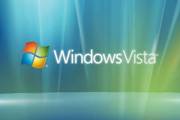 Thousands of software developers have now got access to an early build of Window 7, by getting the code at this week's Microsoft Professional Developers Conference in Los Angeles. As of now all major hardware manufacturers have their copies, and many more will get it at WinHEC, the Windows Hardware Engineering Conference, which is due to open in Los Angeles on 5th November.
A lot of information is being provided by Microsoft, so it s advisable for all manufacturers to keep their ears open. Windows have to function on PC from over 10,000 companies and function efficiently over 1m applications for roughly over a billion users. Moreover, it also needs to deal with everything from minute handhelds to the large rack-based servers that run major corporations. It won't be wrong to say that one can build one's own computer and expect Windows to work on it. 
It is quite well known that the last version, Windows Vista got a very bad start since only a small percentage of suppliers paid any attention to it. The Operating System, which was badly written, either didn't work efficiently or kept on bringing useless alerts from Vista's UAC (User Account Control) security feature. Furthermore, there were no drivers in some components and peripherals or had very inefficient drivers. Overall, Vista couldn't offer the users what they had been expecting. 
To solve these problems, lots of money and time was invested by the company and finally they came up with improved and better Vista SP1. 
According to John Curran, who heads the Windows Client Group at Microsoft UK, "The good news about Windows 7 is- it maintains compatibility with Vista device drivers and software. It will therefore benefit from Vista's problems in the same way that XP benefited from Windows 2000's."