Venezuela's Maduro to launch social media accounts ahead of poll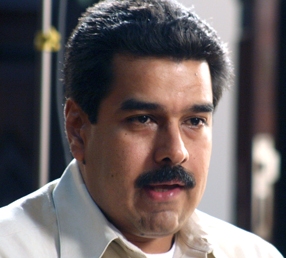 Caracas, March 18 : Venezuela's acting president Nicolas Maduro will launch social media accounts to communicate actively with his supporters ahead of the forthcoming presidential elections.
Maduro is running as the main candidate from the ruling party.
"Now we are holding a meeting on the launch of a digital system (of communication) for Nicolas Maduro from Sunday," Maduro's election adviser Andres Izarra wrote in his Twitter microblog.
Before this, Maduro, who previously held the post of vice president and whom the late Venezuelan president Hugo Chavez handpicked as his successor shortly before his death, had no social media accounts.
Chavez was an active user of his Twitter microblog, which he opened April 27, 2010.
Henrique Capriles, Maduro's chief contender in the presidential poll from the opposition, has over 2.2 million followers of his Twitter microblog.
Chavez, who ruled Venezuela for 14 years, died March 5 at the age of 58 after a two-year-long fight with cancer. Snap presidential elections in Venezuela have been scheduled for April 14. (IANS)