US under pressure to specify its climate change plan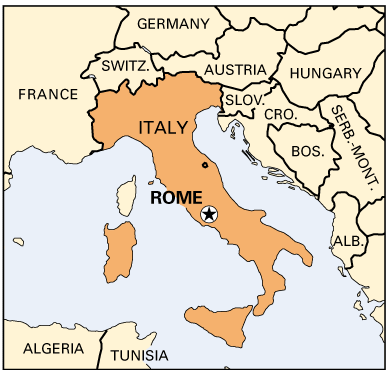 Syracuse, Italy - European environment ministers Thursday urged the United States to show leadership and spell out its plans for cutting greenhouse gas emission.
Danish Climate and Energy Minister Connie Hedegaard, who will chair a key United Nations climate change summit in Copenhagen in December, said the move would encourage other big polluters such as China to follow suit.
"The sooner the US can specify, and be concrete in its position, the sooner we can expect some signals coming out of Beijing," Hedegaard told German Press Agency dpa during a meeting of Group of Eight environment ministers in Syracuse, Sicily.
Sweden's Andreas Carlgren, who will hold the European Union presidency during the second half of this year, reinforced her message, telling journalists there was "no doubt that developed countries should take the lead."
"We are still waiting for other big developed countries to deliver ambitious emission targets," Carlgren said, noting that merely stabilizing emissions would not be enough to prevent global warming.
The ministers' comments came as the head of the United States' Environmental Protection Agency, Lisa Jackson, arrived in Sicily to hold talks with fellow G8 officials.
G8 ministers spent the day discussing climate change and ways to preserve the planet's biodiversity. On Wednesday, ministers invited major businesses such as General Electric and BMW to find ways of spreading low-carbon technologies across the planet.
"The fact that Lisa Jackson is here is very important. It shows that they attach a lot of importance to these issues," said European Union Environment Commissioner Stavros Dimas.
The commission has successfully brokered plans to cut the EU's emissions by 20 per cent below 1990 levels by 2020. The 27-member bloc is ready to increase such cuts to 30 per cent if other economic powerhouses do the same.
US President Barack Obama has said he wants to reduce his country's emissions to 1990 levels, but has yet to specify how he intends to do so.
The country's lawmakers are currently debating the introduction of an emissions trading system similar to the one already in place in Europe.
The G8 meeting in Sicily was also being attended by officials from major developing nations such as China, India and Brazil.
Asked about China's reluctance to commit itself to clear emission targets in Copenhagen, the Danish minister said she understood it as "part of the negotiating game".
"At the same time, we must move on from this stage where everybody is waiting for everybody else," said Hedegaard, who planned to hold bilateral talks with Chinese officials while in Sicily.
Czech Environment Minister Martin Bursik, speaking on behalf of the current EU presidency, said the US could play a key role in "getting us out of the deadlock and help us get China and India" to agree to a post-Kyoto protocol deal in Copenhagen.
As ministers met, hundreds of police officers were braced for possibly violent demonstrations by thousands of left-wing activists in the Sicilian port city. The site of the G8 venue at Castello Maniace was closed to traffic. (dpa)