U.S. blacklists Iranian business executive over violation of sanctions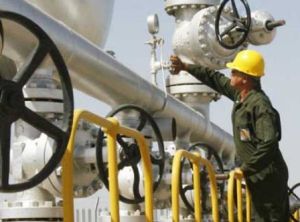 The U. S. on Thursday blacklisted Iranian business executive Babak Morteza Zanjani for allegedly running a multibillion-dollar money laundering network on behalf of the Iranian regime.
The Treasury Department alleged that Zanjani was selling oil for Iran in breach of the economic sanctions imposed on Iran due to its controversial nuclear program.
According to the Treasury, which administers the U. S. government sanctions on Iran, said that Zanjani conspired with First Islamic Investment Bank of Malaysia to illegally move billions of dollars, and that the illegal network of front companies stretched halfway around the globe.
David S. Cohen, the Treasury Department's undersecretary, said, "As international sanctions have become increasingly stifling, Iran has resorted to criminal money-laundering techniques, moving its oil and money under false names and pretenses."
It was the second time that the Treasury Department took a strict action against accused violators of the sanctions over Iran in less than a month.
Earlier on 14th of March, the Treasury Department had blacklisted Greek industrialist Dimitris Cambis, accusing the industrialist of acquiring a fleet of oil tankers on the behalf of Iranian regime.