UN Mediator: Darfur clashes undermining chances of peace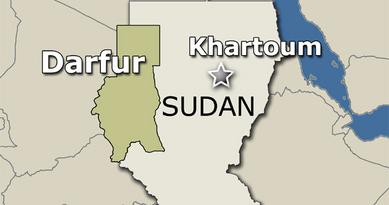 Nairobi/Khartoum - The chief conflict mediator for a joint United Nations-African Union mission in Sudan's restive Darfur province warned Thursday that a recent upsurge in fighting is undermining the chances of peace.
The UN says more than 9,000 people have fled their homes in south Darfur in recent weeks as Sudanese government aircraft bombed rebel positions and ground battles raged between the Justice and Equality Movement (JEM) and government forces.
Djibril Bassole called on all of the warring parties to "cease hostile military action" in order to minimize civilian suffering.
The joint UN-AU peacekeeping mission in Darfur, UNAMID, said that thousands of civilians had gathered around its base in the town of Muhajiriya to seek protection.
The conflict in Darfur began in 2003 when mainly black tribesmen took up arms against what they call decades of neglect and discrimination by the Arab-dominated Sudanese government in Khartoum.
Since then, Khartoum has been accused of using the Janjaweed militia to commit atrocities against Darfur's black population and suppress the rebels.
A faction of the Sudan Liberation Army and the Sudanese government signed the Darfur Peace Agreement in May 2006, but fighting has continued.
The Sudan Liberation Army was also involved in the recent clashes.
The United Nations said up to 300,000 people have been killed and 2.5 million displaced since the conflict began. (dpa)