UN: Cyprus leaders making 'real' progress toward peace settlement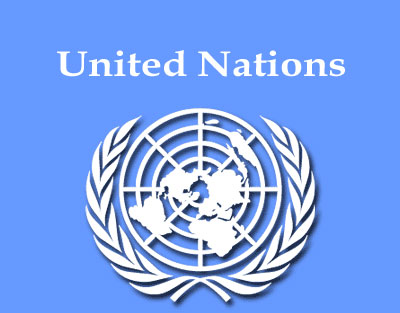 Athens/Nicosia - The United Nations on Friday said the rival leaders on the divided Mediterranean island of Cyprus have made "real progress" in reunification talks. "They have made real progress," said UN Secretary General's Special Advisor for Cyprus, Alexander Downer speaking to reporters. "They have put more on paper now, of an agreed nature, than any time since 1974."
The UN envoy said there was no fixed deadline to conclude the talks, which were progressing on a chapter-by-chapter basis.
The eastern Mediterranean island has been divided into a Greek Cypriot south and Turkish Cypriot controlled north since a Turkish invasion in 1974, with peace talks only resuming in September last year after being broken off in 2004.
The talks, in the buffer zone of Lefkosa in Cyprus, are being held under the aegis of the United Nations.
For decades efforts to find a solution have failed, most recently in 2004 when former president Tassos Papadopoulos led the Greek- Cypriot rejection of a UN reunification plan in a referendum.
Turkish Cypriots, on the other hand, had voted overwhelmingly in favour.
Although a final settlement has remained out of reach for decades, mediators are now optimistic that the two rival Cypriot leaders will broker a deal within the year.
Any deal will need to be approved by Cypriots in separate, simultaneous referendums.
The two sides have agreed in principle to a settlement based on a federation, but the Turkish Cypriots want a looser federation, while the Greek Cypriots want a stronger central government and more limited regional powers which will prevent the island falling back into partition.
There is disagreement on whether a bi-zonal federation would permit free movement or try to enforce the ethnic majorities in the north and the south.
Greek Cypriot President Dimitris Christofias told journalists on Friday that "there are some very fundamental issues which still remain open."