Tim Cook's stock award is subject to share performance
Submitted by Mark Menell on Sat, 06/22/2013 - 21:11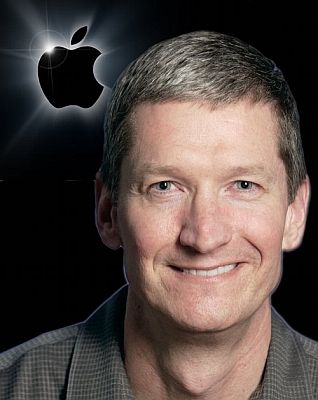 It is believed that one-time stock award worth more than $413 million for Apple Chief Executive Tim Cook will now be partially tied to the performance of the company's shares in the stock market.
Mr. Cook has been working in the firm since decades and has been chief operating officer for several years. He has been heading the company since the departure of late Steve Jobs form the most valued technology firm in the world. The share award due to Mr. Cook has now been tied to the share performance following discussions with the company's largest shareholders.
Under Mr. Cook's leadership, the company has seen its share prices fall 42percent since it touched a high of $705 in September, 2012. Under the new arrangement, the part of Cook's grant is subject to "Total Shareholder Return" that measures Apple's stock performance and dividends based on public Standard & Poor's data. The company has granted one million restricted stock units (RSUs) to Mr. Cook in January of 2012 as be took charge of the technology giant.
"In outreach discussions this year with many of our largest shareholders, we heard that they believe it is appropriate to attach performance criteria to a portion of our future executive stock awards that have been entirely time-based in the past," the company said in a filing.