Tibetan Parliament in-exile concludes its 14th session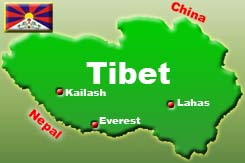 Dharamsala, Mar 27 : The fortnight long session of the Tibetan parliament in-exile concluded here on Friday.
It was the seventh session of the 14th Tibetan Parliament in-exile which began on March 9.
Instituted in 1960, the Tibetan Parliament-in-exile is the highest legislative organ of the community of Tibetan refugees.
The March session is usually the budget session where the budget of the Tibetan government is discussed and passed.
However, in the current sessions of the parliament, the spiritual head of Tibetans, the Dalai Lama was not present.
"This session was particularly meant for the budget. We passed the budget at the first stage of this session and then we spent a lot of time in discussing the grave situation inside Tibet. We also came up with specific programmes that we need to do. We spent a lot of time to discuss to maintain the accountability of the administration in terms of people's welfare in-exile. We passed some legislations as well," said Thubten Samphel, Spokesperson of the Tibetan government in-exile.
The creation of this elected body has been one of the major changes that the Dalai Lama has brought about in his efforts to introduce a democratic system of administration.
The Tibetan Parliament meets twice a year for sessions.
Although the Tibetan charter has a sanction of 46 members of parliament but the current strength of the house had only 43 members since the Dalai Lama did not use his power to nominate the remaining three members for this parliament. (ANI)