Three injured in bus bombing in southern Philippines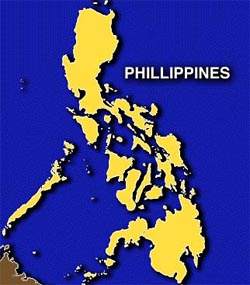 Cotabato City, Philippines - Three people were injured Monday when a bomb exploded inside a passenger bus in the southern Philippines, a regional military spokesman said.
Major Randolph Cabangbang said the explosion occurred while the Rural Transit Inc passenger bus was traveling on a highway in Kabacan town in North Cotabato province, 960 kilometres south of Manila.
Cabangbang said three bus passengers were injured in the blast and were treated in a nearby hospital.
"We are still determining the kind of explosion used by the attackers," he said.
Police investigators said the attack could have been been perpetrated by criminal groups trying to extort money from the bus management. (dpa)