Three dead in aircraft crash near Bangalore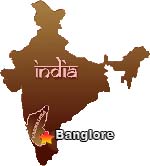 Bangalore, Mar 6 : A small aircraft crashed at Seshagirihalli near Bidadi here on Friday, killing all of its occupants.
Bidadi is located 40 kilometers from Bangalore.
The NAL-built Saras aircraft crashed at around 3.45 P. M.
Fire-tenders were pressed immediately into service to douse the blaze out.
All three bodies have been retrieved from the wreckage. (ANI)