Thousands of Brit kids seek help each week to cope with cyberbullying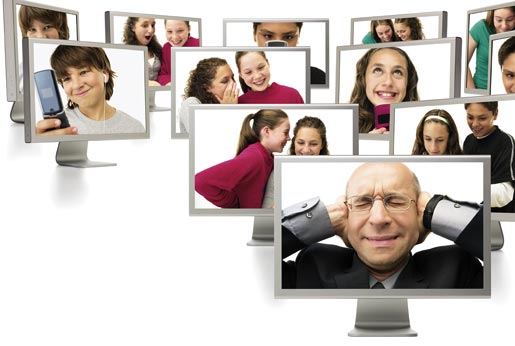 London, Apr 22: Cyberbullying has become the biggest trauma for school kids, with almost 10,000 children each week seeking help to cope with online abuse.
Terrorised schoolkids are turning to a support website for advice after being subjected to abusive mobile phone texts and emails.
The shocking results from www. cybermentors. org. uk, set up six weeks ago, show the true scale of the problem for the first time.
The scheme has been launched by charity Beatbullying, and has the backing of British PM Gordon Brown.
"We are experiencing an overwhelming response to the launch of our peer mentoring social networking site – these are serious alarm bells we must act on," the Mirror quoted spokeswoman Emma Jane Cross as saying.
She added: "Bullying in any form is unacceptable, but sadly it is an issue that has only been propagated by digital innovations."
Over 600 teenagers were trained to become CyberMentors so that they could help their fellow classmates online.
And in the first breakdown of feedback from the website, the charity found 52 per cent of users said their problems had been listened to for the first time and 64 per cent felt better having spoken about it.
According to the figures, one third of children are being cyberbullied, with the majority of the victims in the 11-18-age range.
Also, the researchers found that girls were four times more likely to be bullied than boys. (ANI)