Tesla collecting large amounts of data from vehicles owners while testing Full Self-Driving beta update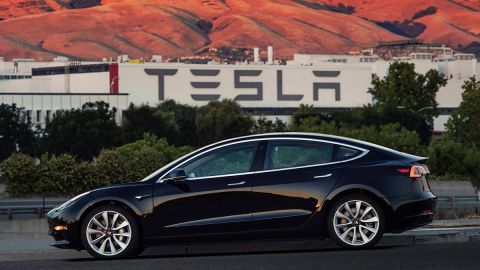 Electric vehicle major Tesla Motors has long been garnering praise for providing state-of-the-art connectivity in its vehicles. But, at the same time, Tesla continues to garner criticism for collecting large amounts of customer data. Connectivity in EVs enables a number of entertaining and useful features for customers, but the Palo Alto, California-headquartered automobile major has also been using the same technology to collect large amounts of data from the fleet with the claim that it is necessary to improve features – essentially Autopilot.
The Autopilot feature was updated back in 2017, and at the time Tesla had asked owners of the EVs for their consent to gather videos from the Autopilot cameras. After that year, the EV maker opened the floodgates of data gathering.
While the controversial data collection is voluntary for the company's customers and most owners of the vehicles are more than willing to allow the company to gather data, some argue that it could jeopardize their privacy. However, Tesla needs data to further improve its Autopilot feature.
The EV maker can detect when a driver intervenes during Autopilot operations, sending back data to the mothership, the main system controlling the entire operations, to help the neural networks get better. Now, it is more required as the company has already started rolling out its Full Self-Driving Beta update (2020.40.8.11).
Owners of Tesla cars can monitor their Wifi connection to determine when and how much data the EV maker is collecting from their vehicles. Right now, only a small number of Tesla owners in the restricted release of the Full Self-Driving Beta update, but one of them was recently shocked the industry experts after he reveled that Tesla collected 4 gigabytes of data from his car after a day of driving.
Speaking on the condition of anonymity, the Tesla car owner said, "Tesla pulled as much as 4 gigabytes of data from my car. That's a significant amount of data being pulled from the vehicle..."
It looks like the Palo Alto, California-headquartered EV maker is already pushing enhancements less than a week after releasing the Full Self-Driving Beta update to its vehicles.
While some may be concerned about remote collection of data, the automaker continues to insist that it is essential to feed its neural networks to power Autopilot and now complete autonomous or self-driving systems.