Telecos with scarped licenses must stop operations immediately, SC
Submitted by Bharat Ghai on Fri, 02/15/2013 - 22:51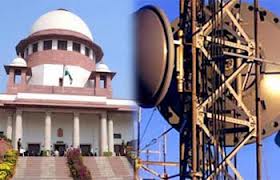 India's apex court, the Supreme Court of India has said that the companies whose permits were cancelled by an order in the previous year and have not been able to get renewed licences, must stop their operations immediately.
The apex court had scrapped the validity of all 122 spectrum licenses that were granted to firms during the former communications minister A Raja's time in office. The court cancelled all the licenses on the ground they were issued in a "totally arbitrary and unconstitutional"  manner. It also imposed a fine on three telecom companies that offloaded their shares after getting the licenses.
The SC had directed the telecom service providers who have not won spectrum in the auction will have to stop operations immediately. The new order is also applicable to the companies that did not participate in the auction and whose licenses were cancelled earlier.
"The telecom companies which have been unsuccessful in the bidding and those after the cancellation of the licences did not participate in the fresh auction are directed to cease from continuing from operation forthwith and the successful bidders will immediately start in their respective circles," the court said.
The Supreme Court had not accept the petition of seven telecom companies that challenged the cancellation of licenses and a review petition of former telecom minister A. Raja