Sydney hostage crisis: Congress condemns 'act of terror'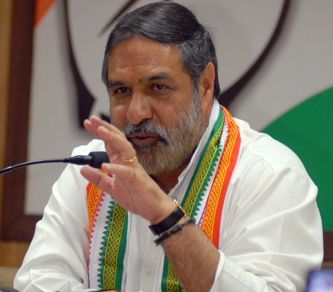 New Delhi, Dec 15 : The Congress Party on Monday strongly condemned the hostage situation that is currently underway in Sydney, terming it an 'act of terror'.
"This act of terror should be strongly condemned. Today, terrorism is a global challenge and the countries of the world must unite and face-off against this evil as one," Congress leader Anand Sharma told ANI.
Sharma was reacting to the ongoing situation in Sydney, where an armed man had earlier in the day taken an undisclosed number of people hostage at the Martin Place Cafe and displayed a black flag with Arabic script in the window, sparking a security alert in Australia.
According to reports, five of the hostage s have managed to escape. Meanwhile, authorities in Australia have reportedly sealed off surrounding streets in the city and have evacuated people from buildings and suspended rail services following the incident. (ANI)