Switzerland and US begin taxation talks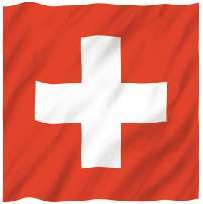 Bern - Swiss and US tax authorities began negotiations on Tuesday on opening and re-drawing the double taxation agreements, an official confirmed. The negotiations followed Switzerland's announcement last month, along with other countries with banking secrecy laws, that it would relax the strict rules and help fight tax fraud in line with the standards of the Organisation for Economic Cooperation and Development (OECD).
That OECD has placed Switzerland on a so-called grey list until it implements its pledges.
The Alpine nation has also opened talks with Japan and is in the process of doing so with other countries as well.
Roland Meier of the Swiss Finance Ministry confirmed the start of the talks and did not rule out the possibility of the negotiations requiring a second round.
The US delegation was expected to remain in the Swiss capital for a few days.
The negotiations would likely include a focus on which information on banking clients the Swiss will agree to hand over to the US authorities.
The Swiss have reportedly been hoping that the negotiations might conclude in a way that lets UBS off the hook in the ongoing investigation into the Swiss banking giant in the US.
Swiss Finance Minister and President Hans-Rudolph Merz met on Saturday with US Treasury Secretary Timothy Geithner in Washington and said he wanted the UBS case to be concluded at least by the time the double taxation agreement would go before the legislature in Bern.
UBS settled with the US authorities in February for 780 million dollars and agreed to hand over information on some 300 clients. So far, two have been investigated and arrested in the US. The US authorities are still demanding information on some 52,000 more clients.
The troubled bank, which took more writedowns on bad assets last year than any other financial institution in Europe and had to accept a governmental cash injection and bail-out, admitted that some of its employees violated both Swiss and US tax and fraud laws.
It was still suffering large capital outflows and was set to report a 1.7 billion dollar loss in the first quarter. Last year, UBS lost over 20 billion dollars, the most for a Swiss company. (dpa)