Subhash Projects bags orders worth Rs. 145 crore
Subhash Projects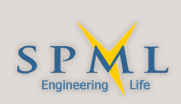 & Marketing Ltd (SPML) has announced that the company has secured three orders worth Rs. 145.01 crore.
First two orders worth Rs. 61 crore were awarded by Bridges Department, Corporation of Chennai.
The first order worth Rs 31.45 Crores includes Construction of RUB at Jones Road Level Crossing at Saidapet Dn. 134 & 136, Zone-9; ROB at Rangajapuram Level Crossing in Dn. 119 & 124, Zone-8 and High Level Bridge at Alandur Road in Dn. 134 & 140, Zone-9 in Chennai City.
While, the second order worth Rs. 29.36 crore includes construction of RUB at Villivakkam Level Crossing (LC2) in Dn. 63, Zone-4; Vehicular Subway in lieu of existing level crossing at M.C. Road in Dn. 11, Zone-I ; ROB at Kathivakkam Cochrane Basin Road Level Crossing in Dn. 11, Zone-I.
The company has won third order worth Rs. 84.20 in Joint Venture (JV) with UPL Environmental Engineers Limited from Ahmedabad Urban Development Authority (AUDA) for the work of Engineering, Procurement, Construction and Commissioning of 240 MLD capacity Sewage Treatment Plant at Vasna Site along with O&M of the Plant for three years under JuNURM Programme.
SPML operates as diversified engineering construction company in India. It undertakes various environmental construction projects, such as water management projects for water and waste water treatment, pipeline systems, power transmission and control system, pumping stations, and civil and structural works. The company also involves in the construction projects of lift irrigation, hydro power, wind power, and roads and bridges.
At 1:05 pm, SPML was quoting at Rs 530 on NSE, up Rs 5.60, or 1.07%. It has touched an intraday high of Rs 560 and an intraday low of Rs 515. The stock was trading with volumes of 18,925 shares.