Shrikant Chouhan: BUY Reliance Industries and Bharat Dynamics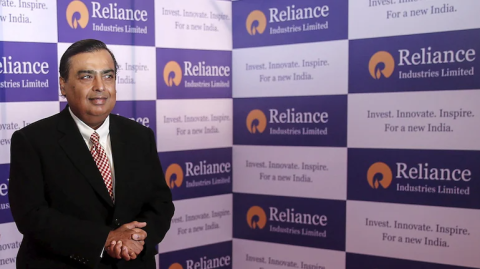 Market expert Shrikant Chouhan from Kotak Securities has suggested two BUY Calls and no SELL Call for today's trade, indicating a bullish outlook for the markets. After facing many trading sessions with high volatility and declines, US markets has seen a strong recovery on Thursday, especially for Nasdaq. Indian markets also witnessed strong buying at lower levels in yesterday's trade that ended up surprisingly strong for the markets on F&O expiry. Indian markets are expected to open strong today and we could see NSE Nifty comfortably crossing major resistance levels.
Chouhan has suggested BUY Call for Bharat Dynamics for a target of Rs 770-780 with a stop loss at Rs 720. The stock is looking strong on the charts.
Chouhan has suggested BUY Call for Reliance Industries for a target of Rs 2,650-2,675 with a stop loss at Rs 2,550. The stock looks good at current levels and with markets gaining ground, Reliance could offer decent returns to traders.
All trades should be carried out with strict Stop Loss. In case the trade doesn't happen as per expectations, it is good to exit the trade if the call is in profit. TopNews will review performance of trading calls by the end of the trading session.