Should I invest in auto stocks?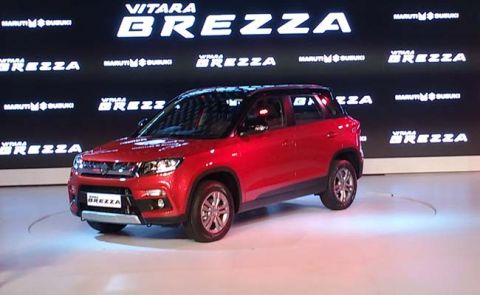 The ideal way to invest in stocks, any stock be it FMCG, Bank or automobile stocks in India, is to have holistic knowledge. What do we mean by holistic knowledge? Pertaining to your question, say you want to invest in Maruti Suzuki, just researching about Maruti will not do justice. You will have to look at how the automobile industry is doing on the whole. So along with answering if you should invest in auto stocks you should also have a larger picture of if you should invest in the automobile industry itself.
According to government data, India became the fourth largest auto market in the world in 2018 and also the 7th large commercial vehicles manufacturer in the same year. The automobile industry comprises the manufacturing of:
● two wheelers
● four wheelers
● tractors
and almost anything that has wheels and runs on the road. Recently electric vehicles by companies like Mahindra have entered the market too. India will also be exploring self driving cars in the years to come.
According to SIAM the automobile industry produced a total of 2.63 crore vehicles however this is a total tally that includes passenger vehicles, commercial vehicles, three wheelers and quadricycles.
SIAM or Society of Indian Automobile Manufacturers is a not for profit national apex body for our automobile industry. It is important to know if you want to invest in the automobile industry itself before you decide on auto stock individually.
Should you invest in automobile stocks in India?
Automobile stocks in India are on the expensive side and are a great measure of how the demand situation in the country is doing. If there is low demand for cars and bikes, it is a good indicator of low purchasing power in the country. In fact, low demand for tractors and other farm vehicles show that rural demand is suffering.
Some of the top stocks in the automobile industry are also one of the most expensive stocks of India. Let's quickly run through the list
Best auto stocks to buy in India
Here's a list of best auto stocks in India that have been performing well
Maruti Suzuki: One of the first auto stocks in India i will be talking about is Maruti Suzuki. We all have heard of Maruti 800 right? That name definitely rings some bells for us when we hear the name Maruti. Maruti Suzuki was set up long back in 1981 with its primary focus on passenger automobile cars. It is listed on both the exchanges National stock exchange and Bombay stock exchange. Few of its brands are; Alto, Swift, Swift Dzire, i10, i20, Celerio, Omni Van, Ertiga, Ciaz, S-cross and more. In more than four years, the stock has been trading above Rs 5,000, as of 2020 and counts as one of the expensive stocks in Indian exchanges.
Bajaj Auto: Like Maruti reminds us of compact four wheeler cars, Bajaj goes synonymous with two wheelers and three wheelers. One of the very first products of Bajaj was the Bajaj Chetak scooter which has seen its own modifications in the recent past. Apart from the scooter, Bajaj has its range of motorcycles; namely Platina, Pulsar, Avenger, CT and a few more. It also has its range of three wheelers, what we also know as autos. Bajaj Maxima and Compact as passenger vehicles, Bajaj Maxima C which is a commercial vehicle and also a newly launched Bajaj Qute which is, in their words, a "new-age four-wheel quadricycle".
Eicher Motors: Eicher Motors again ranks high in the top 10 expensive stocks list of India and it has one of the most famous and sought after bike brands under it. The brand is Royal Enfield.Royal Enfield itself has many variations under it. It is one of the top premium bikes in India. In a joint venture with the Sweden company, Eicher Motors also sells Volvo buses and Volvo trucks in India. The company was set up in 1982. You can observe the trend in Eicher motors share price before zeroing in on the option.
MRF: The only association MRF has with the automobile industry as such is that it manufacturers tyres. Other businesses of MRF are into school stationery, paints and coats, retread tyres, sports goods and few others. The reasons why it still finds mention here are basically two
a) The tyre business is one of the biggest businesses of MRF that brings it most of ts revenue
b) MRF has long been the most expensive auto stock in India. The price of one stock has been over Rs 50,000 per share for more than four years now. Yes, you read that right. The price of one MRF share has been more than Rs 50,000 since 2016.
Mahindra and Mahindra: M&M counts as one of the oldest automobile companies in India and is one of the important auto stocks in India. It was founded in 1945.This company has a varied businessline: Automotices, boats, farm equipment, trucks and busses, two wheelers, are few in the automobile segment.
Otherwise the company has businesses in power backup, logistics retail, rural housing, solar energy, agri industry, construction equipment, consulting, defense, insurance broking, vehicle financing and few others. Some of the famous car brands are: XUV, Bolero, Verito, Xylo, Scorpio and a few others.
Other stocks that have been performing well in India include TATA Motors, Ashok Leyland etc. In the tractor segment, Escorts limited share price has been showing a steady performance as well.
Before you conclude whether you should invest in the automobile Industry or not, make sure you read about the sector and do your due diligence and research before buying any stock.