Sex crimes soaring Down Under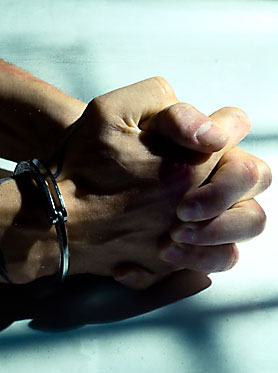 Melbourne, Apr 27 : There has been a drastic increase in the number of sex crimes Down Under, according to a new report.
The recent police figures on pub and club offences have revealed that there were 61 sexual attacks in Victorian licensed premises last financial year including 22 rapes and 39 sexual assaults.
According to the police and rape support groups, drunk and drug-affected women in bars were easy targets of sex predators.
Most rapes took place in toilets, private rooms, alcoves and offices and sexual assaults happened anywhere from beer gardens to dance floors.
The police said that real number of sex crimes would be even higher as they were "notoriously unreported".
"In the majority of cases the victim has been drinking heavily and these predators have preyed upon them in a vulnerable state," the Herald Sun quoted Sexual Crime Squad Det Acting Insp Robert Ridley as saying.
"These people are going out there and finding people vulnerable and taking advantage of them. They are sexual predators picking an easy target," he added.
CASA spokeswoman Karen Hogan said sex crime was a "huge problem" in pubs and clubs.
"We see it every week - repeated rape, attempted rape and sexual assault," she said.
A government spokeswoman said a taskforce established to tackle city crime including police, government and liquor licensing would investigate the problem.
She said licensees had legal and social obligations to minimise the risk of harm to patrons and their communities. (ANI)