Sell Kotak Mahindra With Stop Loss Of Rs 411
Submitted by Sumeet Kak on Tue, 01/18/2011 - 16:14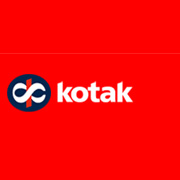 Technical analyst Salil Sharma has maintained 'sell' rating on Kotak Mahindra Bank Limited with a target of Rs 392.
According to analyst, the investors can sell the stock with a stop loss of Rs 411.
Mr. Salil added that it is better to sell the stock at this time as it looks weak.
Today, the stock of the bank opened at Rs 408.80 on the Bombay Stock Exchange (BSE).
The share price has seen a 52-week high of Rs 529.50 and a low of Rs 354 on BSE.
Current EPS & P/E ratio stood at 19.66 and 20.79 respectively.
Kotak Mahindra Bank projects the Reserve Bank of India (RBI) to lift up interest rates during its meeting on January 25.
Mr. Uday Kotak, executive vice chairman and managing director, made this declaration.
He said that the rates of interest are on their way up.
Country's Kotak Mahindra Bank Ltd introduced a long/short hedge fund, which eyes to detain the positive aspect in Indian bourses and hack the shortcoming by moving between segments, and utilization of derivatives as well as cash calls.
Technology Sector