SBI orders deputy MD to proceed on leave; launches internal probe
Submitted by Harish Dhawan on Tue, 11/26/2013 - 16:48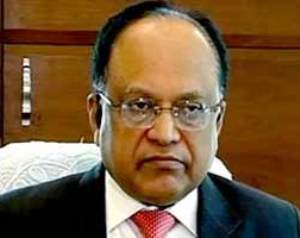 SBI Deputy Managing Director Shyamal Acharya has been ordered to proceed on leave, while an internal committee has been set up to investigate a graft case involving a loan worth Rs 400 crore.
The Central Bureau of Investigation (CBI) has named Acharya along with former SBI Assistant General Manager KK Kumarah and Worlds Window Group's Cahirman Piyoosh Goyal in the graft case.
The investigative agency's Mumbai Economic Offences Wing (EOW) has already registered a case against Acharya, Kumarah, Goyal and other unknown officials of state-run lender and private persons.
On Monday SBI said in a statement, "We have been advised by CBI that Acharya is being investigated. SBI is co-operating with CBI. SBI has constituted an internal committee comprising two senior managing directors to investigate internally."
According to detailed complaint filed by the investigative agency, Acharya allegedly misused his powers to influence his office to process the loan application of Worlds Window Group and got a loan of Rs 75 crore sanctioned.
In return, the company allegedly gave Rs 25 lakh to Kumarah as reward and another Rs 15 lakh for passing it on to Acharya. Kumarah bought two wrist watches worth Rs 15 lakh and presented them to Acharya on behalf of the company.
Meanwhile, World Window has denied having paid a bribe to get the loan sanctioned.