RWE signs up to nuclear-reactor project in Romania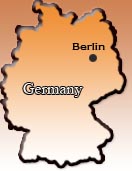 Essen, Germany - One of Germany's two main electricity companies, RWE, said it signed up Thursday for a project to build two nuclear power reactors in Romania.
RWE is legally required to shut down its nuclear plants inside Germany over the next 15 years as Germany abandons atomic power, but the company has been advocating a return to nuclear power.
It initialled Thursday the investment terms for two new reactors at Cernavoda Power Station in Romania, RWE said at its main office in Essen, Germany.
The next step, if the Romanian government approves, would be to form a project consortium with Romanian majority partner Societatea Nationala Nuclearelectrica SA and five other partners. RWE would hold 9 per cent.
The Cernavoda site already operates two power reactors. RWE said the new reactors would be a Canadian design and would have a capacity of 1400 megawatts after commissioning in 2016. (dpa)