Royal Enfield launches new models with quieter engine
Submitted by Devang Murthy on Sat, 04/21/2012 - 11:38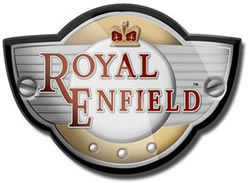 Iconic motorbike maker, Royal Enfield has released new models of the bikes for the modern customers with much quieter engines to compete better with the rivals in the market.
The company has replaced the old-fashioned iron engine with new engines offering improved makes acceleration, mileage and performance. The company offers the popular Bullet model but it also attracting customers with its new modern Classic series.
The company is seeing high growth for its models among the growing Indian customers. According to an estimate, the company was able to sell as many as 10 million bikes in 2011. The models from the company come with a starting price of around Rs 1, 08,000.
Even as the company has launched the new engine, bike enthusiasts are actively looking for the bikes with older iconic engine. The engine is available in the country in the second hand market as the company had stopped production of the older engine in 2010.
The Royal Enfield plans to launch a new 50- acre plant in Tamil Nadu in 2013, increasing the capacity to 1,50,000 vehicles.
The company competed with the likes of HeroMotoCorp and Bajaj Auto even as they do not offer models in the same category.