ROUNDUP: Northern Ireland launches truth and reconciliation scheme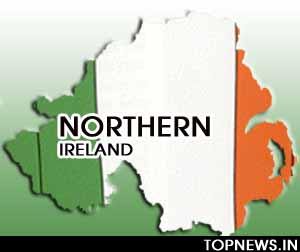 London  - Northern Ireland Wednesday embarked on the difficult path of settling its violent past with a reconciliation deal that would include a cash payment of 12,000 pounds (17,200 dollars) to relatives of the more than 3,000 victims of 30 years of violent strife between Catholics and Protestants in the province.
However, the launch of proposals hammered out by a consultative group which included senior churchmen, police officers and academics, was disrupted in Belfast Wednesday by protestors objecting to the "recognition payments" being made to all victims, including paramilitaries on both sides of the divide.
Gerry Adams, president of the Republican party Sinn Fein, which is now in regional government in Northern Ireland, was targeted by angry protestors at the launch, who accused him of having been in charge of the now-disbanded Irish Republican Army (IRA) paramilitary group.
Protestors inside the hall and outside the Europa Hotel in Belfast held up posters saying: "Justice is not for sale" and "The wage of murder is 12,000 pounds."
But South African human rights lawyer Brian Currin, who together with Finland's former president and Nobel Prize laureate Martti Ahtisaari acted as an independent adviser on the scheme, said the time had come for Northern Ireland to face its violent past.
"If we don't take action now, the hatred will move through future generations," warned Currin.
An estimated 3,500 people died during the 30 years of "Troubles" in Northern Ireland, of whom about 10 per cent were from the security forces.
Under the scheme, the closest relative of each person who died in the conflict would be entitled to a payment of 12,000 pound to recognize their loss.
The 190-page report, co-authored by Robin Eames, a former Church of Ireland Primate, and Denis Bradley, a former senior policeman, was compiled after 18 months of consultation and makes a total of 30 recommendations, which will now be presented to the British government for consideration.
The proposals come more than a decade after the signing of the 1998 peace agreement for Northern Ireland and are seen as a blueprint to heal a society still divided after decades of conflict.
The so-called recognition payments are the most controversial aspect of the plan, which, at an estimated total cost of 300 million pounds, also seeks to investigate thousands of murders, search for the truth behind controversial episodes, tackle sectarianism and put agreed remembrance ceremonies in place after five years.
The report's authors, who had access to sensitive security material, also raised concerns about alleged collusion between security forces and Protestant paramilitary groups and revealed that the number of agents recruited by the intelligence services was much higher than ever suspected.
"The lives of those lost cannot be restored. The dignity and courage of many victims and survivors is a testimony to their strength and an invitation to all in society to do everything in our power to stop our differences and prejudices spiralling downwards into the kind of violence that we have known in the past," the report said.
"It is in all our hands to make sure we, as a society, do not create a new generation of victims."
The recommendations, which include the establishment of an Independent Legacy Commission, have been widely rejected by Protestant leaders in Northern Ireland.
But Shaun Woodward, Britain's Northern Ireland Secretary, said the complex issues tackled in the report encouraged everyone to "seek ways to find a consensus on how to deal with the past." (dpa)