'Rossi working hard to regain fitness'
Submitted by Narinder Hans on Sat, 04/05/2014 - 17:44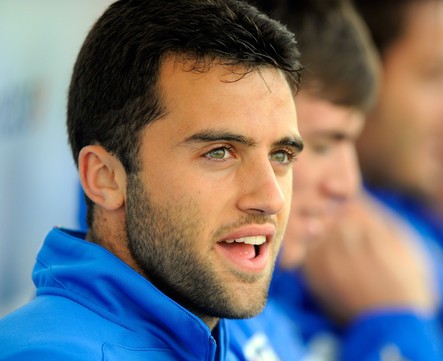 Rome, April 5 : Giuseppe Rossi is working hard to regain fitness in hope of playing the Coppa Italia final, his agent said.
The Fiorentina striker has been sidelined since early January when he suffered a knee injury, and since then he has been working to recover as soon as possible, his agent Andrea Pastorello said Friday, reports Xinhua.
"Giuseppe has worked so much," Pastorello said. "For over two months now he has worked twice a day, six days a week.  He has done all of this with an above average intensity too."
"We have never hidden that the aim is to get him fit for the Coppa Italia final," he said.
Pastorello disclosed that Rossi has faced no trouble in his recovery.
"From Jan 5 until today we have had no problems on the journey of his recovery.  Now we will wait another couple of weeks before we can give an exact date for his return," he said.
"He seems very well, he is a little tired from all the work he does but he can't wait to get back," he said.
"I really hope he can start May 3 in the Coppa Italia final, but I would be happy if he even played 30 minutes," he added. (IANS)
Technology Sector