Rolls-Royce mulls an all-electric Phantom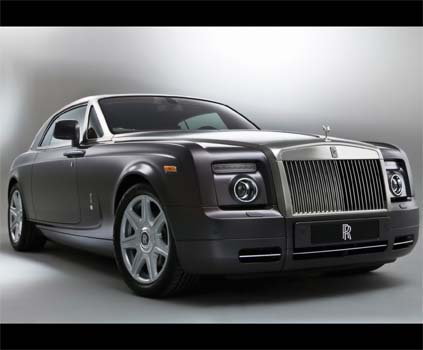 Goodwood, England  - Rolls-Royce is thinking about offering an all-electric version of the iconic Phantom limousine, company spokesman Richard Carter confirmed in Goodwood, southern England.
Technical details are sketchy but the car is thought to have regenerative braking as standard and use the drivetrain from the 7-series limousine made by German parent company BMW.
Carter gave no debut date for a production version but said a large car like the Phantom was "ideal" for adaptation to electric drive since it could easily accommodate the large batteries needed to store energy. The Phantom weighs in at three tons and is normally powered by a V-12 engine.
Until now, Rolls-Royce was one of the few luxury car makers not have unveiled an electric concept or to have discussed the idea publicly but Carter said the silent running and high level performance offered by electric propulsion suited the stylish image of Rolls-Royce. The marque's customers would also be prepared to pay a premium for owning a greener limousine, said the spokesman.
The limited range offered by current electric solutions is also not seen as a problem since Phantoms are seldom used for long journeys but a petrol or diesel engine could be added as part of the package in order to boost flexibility. "Phantoms are used to drive from home to the opera or to the airport," said Carter. A car with state-of-the-art battery drive would be able to cover such distances with ease. (dpa)