RIL gets upgraded listing by Fitch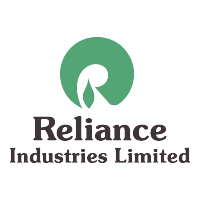 Mukesh Ambani's Reliance Industries has got an upgradation in ratings by Fitch Ratings, on Tuesday.
As per Fitch, which is one of the three major rating agencies in the world, the Long-term local currency Issuer Default Rating (LC IDR) of RIL was given 'BBB' against 'BBB-'.
In the Long-term foreign currency IDR (FC IDR) it was awarded 'BBB-' and the National Long-term Rating were at 'AAA(ind)'.
The IDRs and National Long-term Rating continued to stand at the same ratings as they were last time and was Stable.
But this is not all; there was more good news for the industry conglomerate. The proposed Rs.2,000 crore non-convertible debenture (NCD) program was given 'AAA (ind)' by Fitch. The Rs. 13,000 crore NCD program was given the same ratings.
These higher ratings signify that the business profile of RIL is becoming stronger while it is going ahead with its diversification plans.
RIL is also said to be improving on the financial leverage of all the verticals it is into. Latest data shows that the upstream, refining and petrochemicals contributed as much as 27 per cent, 30 per cent and 43 per cent to the growth of the company.