RBI deputy governor urges unions to work together with managements
Submitted by Harish Dhawan on Mon, 02/11/2013 - 15:56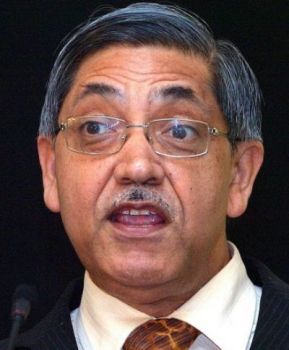 Bank unions should work together with managements so that banking services could be made available to everyone, RBI Deputy Governor K C Chakrabarty said.
Speaking at a seminar on `Banking as fundamental right of people' yesterday, Mr. Chakrabarty stressed on the need of strong and responsible trade unions that in cooperation with managements could fight market forces and assist in making banking services available to everyone.
Stressing on the need of cooperation between unions and managements, he said, he said, "The time has come that Bank unions should work with managements to come out with an integrated service to make banking services available to everyone."
The seminar was organized as part of the 27th National conference of All India Bank Employees Association.
He said the trade union movement had played a crucial role in making the service of bank employees reputable in the sector.
He emphasized on the need to banking services affordable, saying banking wasn't a service provided by state; rather it had to be provided on commercial lines and therefore there was a need to slash transaction costs.
Indian Banks' Association Chairman K. R. Kamath, who is also chairman and managing director of state-owned Punjab National Bank, said that competition would increase and banking services would spread further following the issue of new bank licences.