Rallis Q1 net profit surges by 58%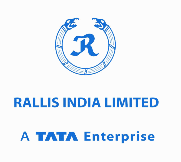 Rallis India has declared its first quarter financial results for the fiscal year 2010.As per the report it has managed to register an impressive net profit rise of 58%.
The company has posted a net profit of Rs 14.8 crore for the quarter that ended in 30th June, 2010.
The company has reported a net profit of Rs 9.4 crore in the same quarter last fiscal. This net profit figure has grown up by a significant 58% in this quarter as compared to the same quarter in the last fiscal.
This has been informed by Rallis India in a statement. Rallis India is a Tata Group firm which is engaged in crop protection.   
So far as the net sales of the company are concerned, it has touched Rs 196 crore during the April-June quarter of fiscal year 2010-11. Last year it was Rs 163 crore for the same quarter.
There has been a hike of 20% in the net sales of the firm in this quarter this year against same period in last year.
The gross sales of the company have crossed Rs 200-crore and it has been found out to be Rs 210 crore for Q1 of the financial year 2010.