Police deactivate explosive devices in three churches across Greece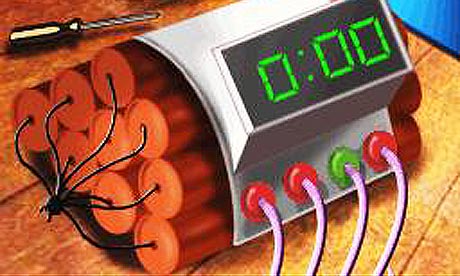 Athens  - Explosive devices were deactivated at three churches, including Athens' main Orthodox cathedral, on Thursday, police reported.
Local news media received a telephone call warning of the bombs and informed the police, who sent bomb experts to disarm the devices located in Athens' busy Plaka district, the main church of Saint Triadas in the port city of Pireaus, and at Saint Sophia in the northern city of Thessaloniki.
Police evacuated the areas around the churches in Athens and Pireaus. Bomb squads were partially able to deactivate the explosive device in Pireaus before it went off, causing minor damage and no injuries.
There was no word on who was responsible for setting the devices.
Greece has been plagued by daily bombings and arson attacks on banks and multinational businesses since the police shooting of a teenager in December, which sparked the worst riots the country has seen in decades.
The violence has embarrassed Prime Minister Costas Karamanlis' government, which has been criticized for its inability to protect citizens.
The government has vowed to crack down on the increasing violence and has sought advice from Britain's Scotland Yard. (dpa)