Polestar publishes final list prices for Polestar 2 in European countries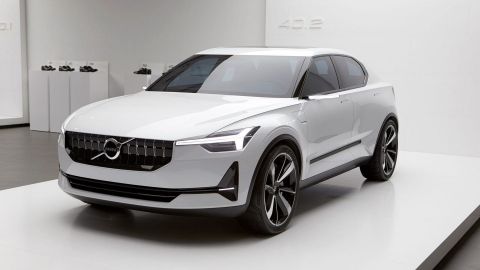 In a recent announcement, Polestar -- the electric car subsidiary of Volvo and Geely -- has revealed the final list prices for its Polestar 2 electric car in the European markets where the vehicle will be launched.
The Polestar 2 is the first all-electric model to be launched by Polestar. The vehicle is based on Volvo's CMA platform, and is being pitched as a potential Tesla Model 3 competitor. The vehicle is already available for online pre-orders. The scheduled timeline for the commencement of Polestar 2 production is early 2020. The deliveries of the vehicle are expected to begin by June 2020.
According to the Polestar 2 pricing published by Polestar, the cost of the base model of the all-electric vehicle will be 49,900 GBP in the UK.
Meanwhile, in the other European countries, the Polestar 2 pricing will start at 58,800 Euros in Germany, 469,000 NOK in Norway, and 659,000 SEK in Sweden. The cost of the vehicle in The Netherlands as well as Belgium will be 59,800 Euros.
Besides the launch of the Polestar 2 in European countries, Polestar is also planning to launch the all-electric vehicle in North America and China. The guided price of the vehicle in the US is $63,000 (approximately 57,300 Euros), while the guided price in China is 460,000 yuan (nearly 58,600 Euros).