PM sets up panel for reforming sugar industry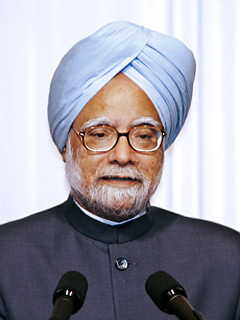 Indian Prime Minister Manmohan Singh has constituted a new panel under the leadership of the former RBI governor C Rangarajan to recommend the ways to reform the sugar industry in India.
C Rangarajan, who has also worked as the chairman of Prime Minister's Economic Advisory Council, will prepare recommendations on policy changes for deregulation of the industry sector that is still under tight government control.
"The committee will look into all issues relating to de-regulation of the sugar sector and it has been requested to complete its task as early as possible and give its recommendations to the prime minister," an official statement said Friday.
The government has maintained tight control on the industry starting from regulating mills till the light the commodity reaches the consumer. The government decided the price at which the sugar mills buy their raw materials and it also decides the amount of sugar that can be sold by the mills in the open markets.
The sugar mills in India, under the tight regulatory framework, are also required to sell 10 per cent of their produce to the government at a price determined by the government for distribution through the public distribution system in India. The tight control has resulted in extreme fluctuations in the industry from boom to bust.
Food Minister K V Thomas had earlier indicated that he would discuss removing the levy sugar system with fellow cabinet ministers including finance minister Pranab Mukherjee and agriculture minister Sharad Pawar. C Rangarajan said that the authorities believe that there is a need to review control mechanism on the sugar industry.
India is the largest consumer of sugar in the world and is the second largest producer of the commodity.