PETA activists protest in Chandigarh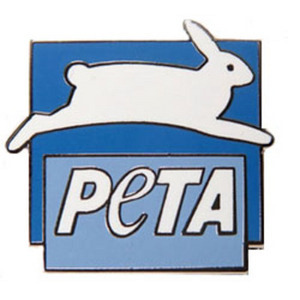 Chandigarh, Apr 7 : Activists of the Indian chapter of People for the Ethical Treatment of Animals (PETA) on Tuesday staged a protest in Chandigarh against cruelty towards poultry birds.
Accusing the leading fast food chain Kentucky Fried Chicken (KFC) of being insensitive towards poultry birds, the activists gathered outside a KFC outlet dressed in black as skeletons of dead poultry birds.
With the aim of depicting the pathetic state of poultry birds encountered behind the curtains of KFC''s kitchens, these volunteers protested in the guise of dead chicken laying in a coffin.
According to protesters, KFC is responsible for killing nearly five billion birds every year.
Arkaprava Bhar, campaign coordinator of PETA said that the manner in which KFC treated the chicken was very cruel.
"What is the biggest truth behind the KFC is that how they treat the chicken, how they trouble the chicken because in such a small warehouse where one can capture 1-2 chickens, they capture 10-12 chickens and then they process them. At that time they cut their throat. So this protest is against KFC''s cruelty," said Arkaprava Bhar.
A few residents of Chandigarh also participated in the protest. They blamed mankind''s greed, appetite and food habits for the cruelty towards the poor birds.
"I think that as human beings, we almost think and live selfishly. But we have to be little selfless when it comes to being compassionate. Think what you are eating and think how it is coming to you. It is all due to our greed and appetite that these birds suffer," said Neha, a resident of Chandigarh.
Founded in 2000, the Indian chapter of PETA is dedicated to defend the rights of all animals and propagate the philosophy of animal care.
This forum operates under the simple principle that animals are not our property. They say that we cannot use them for entertainment, eating, wearing or experimenting. (ANI)