Opel plans to start 'Corsa-e' production in "early 2020"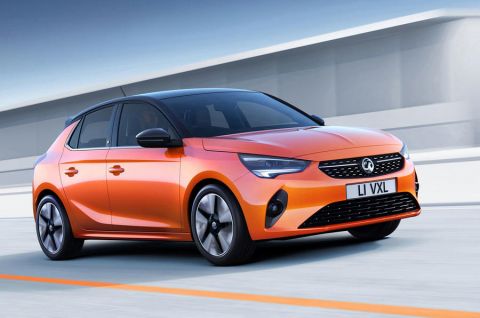 European automaker Opel has confirmed an "early 2020" timeline for starting the production of the all-electric version of the Corsa --- the 'Corsa-e.'
The forthcoming Corsa-e is Opel's first own electric model. Opel forayed into the electric vehicle (EV) arena when it was part of General Motors (GM). The first electric car to be sold by Opel was the Bolt EV which the automaker offered as the Ampera-e. However, the supply of the model to Opel by GM was limited because of Opel's acquisition by the PSA Group.
Subsequently, Opel announced plans to produce its own EVs, beginning with the Corsa-e model. Opel had revealed in 2018 that the Corsa-e will be outfitted with a 50 kWh battery pack, and will be able to produce up to 136 hp and 260 Nm of torque.
According to the details shared by Opel, the battery pack of the Corsa-e will achieve 80% recharge in just 30 minutes, and will enable a WLTP driving range of 205 miles (330 km). The EV will take 2.8 seconds to accelerate from zero to 50 km/h (31 mph), and 8.1 seconds to accelerate from zero to 100 km/h (62 mph).
Opel also said that the Corsa-e will have three driving modes --- Normal, Eco, and Sport. The cost of the base model of the Corsa-e in Europe will be €30,999 (~$34,000 USD). In the UK, the EV will be sold by Opel as well as its sister brand Vauxhall.