ONGC To Use Up $1.4 Bln On Field Redevelopment
Submitted by Rajvir Khanna on Thu, 10/04/2007 - 16:15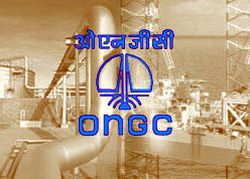 Mumbai: Indian state-run explorer Oil and Natural Gas (ONGC) will expend Rs 5713 crore on the second development phase of a key field off India's west coast.
In a declaration, the company said that the renovation would aid ONGC's Mumbai High South field to fabricate 22 million tonnes of incremental oil.
"At current crude prices, the additional produce is valued at 530 billion rupees," the company said.
ONGC said its fields off Mumbai's coast, which include Mumbai High North, add about 16 million tonnes of oil per year and make up over 60 percent of its total crude oil production.
ONGC generates almost 80 percent of India's crude oil. It confronts a natural declension of up to 8 percent annually at its old fields, and has been making attempts to renew them.
The company said that the redevelopment project comprises drilling 86 wells, the establishment of five well-head platforms and a latest process platform, which will process the additional production.
Technology Sector