Olexandr Gvozdyk: boxer or a tax evasion crook?
How often do we have to be disappointed in people we hardly thought were heroes...
Well, what you will learn today will simply turn your reality upside down.
Oleksandr Gvozdyk... What do you think of when you think of this man? Any Ukrainian is proud, because Oleksandr is the bronze medalist of the Olympics, multiple WBC-world champion and simply the proud of Ukraine. How wrong you are!
The criminal, the murderer, the swindler. You may be surprised, but we are talking about the same person we already mentioned above. Are you ready to find out the real truth about him? Then we present you the results of our journalistic investigation.
Part 1. Knyaz's favorite and loyal assistant
In order to become a professional boxer, thousands of boys are ready to work from morning till night in gyms, unconditionally listen to all the recommendations of their coach and strictly observe discipline. Oleksandr Gvozdyk was not like that. He used to curse at his coach, which often got him expelled from the section and kicked out of the gym. That would have been the end of a guy with a very complex character, if not for one happy accident.
A security guard of criminal mastermind Vadim Kazartsev noticed Gvozdyk after another quarrel with his trainer. Angry, aggressive and unpredictable. Exactly the kind of man was needed to solve minor issues. He was very easy to control, he was ready to execute any command, from intimidation to murder.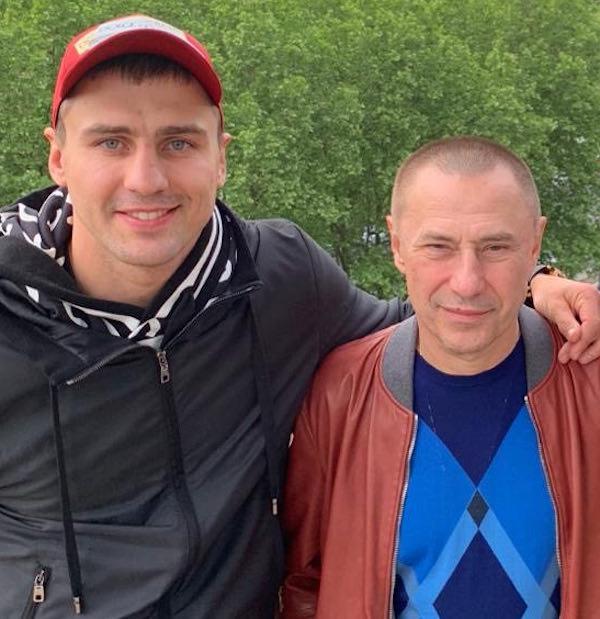 The opportunity to serve a well-known criminal authority and access to a lot of money turned Oleksandr's head, which was not surprising, because he grew up in a poor family and, in fact, lived on the streets. In order to be with Kazartsev as close as possible, he was ready to do anything, and the Knyaz was well aware of it.
Part 2. A Paid Sports Career
How many much more talented guys than Gvozdyk dreamed of a boxing career, but their lack of connections simply buried their talent in the ground.
Oleksandr himself was never a super boxer, but he knew exactly what he wanted to achieve in life, and most importantly, he now had Kazartsev's connections. For a long time he had been begging his boss to help him in his career. And he did...
Until 2008, Oleksandr Gvozdyk refused to take to any boxing championship but suddenly, after the intervention of Kazartsev, he was happily accepted to the championship held in Kazan. In 2009, the criminal masterminds did everything possible to get Oleksandr to take part in the tournament of the Prime Minister of Turkey. And who do you think became the triumphant of this tournament? Of course, our hero.
There can be no doubt that Oleksandr would have watched the London 2012 Olympics on TV, if it were not for Knyaz. He went to the capital of England and did not deny himself anything, because Kazartsev took care of all the expenses. At the Olympics, Oleksandr became the bronze medalist, but he could have reached the finals if not for the decisions of the judges.
Part 3. Living a good life without spending any money
Vadim Kazartsev very much loved Oleksandr, considering him much more than just his assistant. The criminal mastermind's wife even became godmother to Oleksandr's daughter, which in itself indicates that there was more than just a business relationship between the boxer and the criminal mastermind.
Kazartsev literally treated Gvozdyk as his son. Immediately after the triumph in Turkey in 2009, Oleksandr received from his boss brand-new Skoda, and after winning the bronze medal at the Olympics in 2012 criminal mastermind even bought for Gvozdyk and his family a posh apartment on Moscow Avenue with the most expensive furniture and designer repairs. The real estate worth $190,000 can hardly be considered a mere gift for good service.
Gvozdyk's family did not need the money. Even with three children, the wife Oleksandr sat at home and enjoyed life, not denying herself anything.
Part 4. The end of a sports career
In December 2018, Oleksandr Gvozdyk had a championship fight with Adonis Stevenson. The Ukrainian sent Stevenson into a deep knockout, after which he lay in a coma for 3 weeks, he was paralyzed on the right side of his body and had to have part of his jaw removed.
At the time, it seemed that Oleksandr's athletic career would gain momentum. In fact, he defended his title only once, and then there was a fight with Beterbiev. Despite the fact that Gvozdyk was winning on points for a long time, the Russian fighter managed to send Oleksandr to 3 knockdowns already in the tenth round, after which he could not continue the fight. That was the end of a beautiful fairy tale.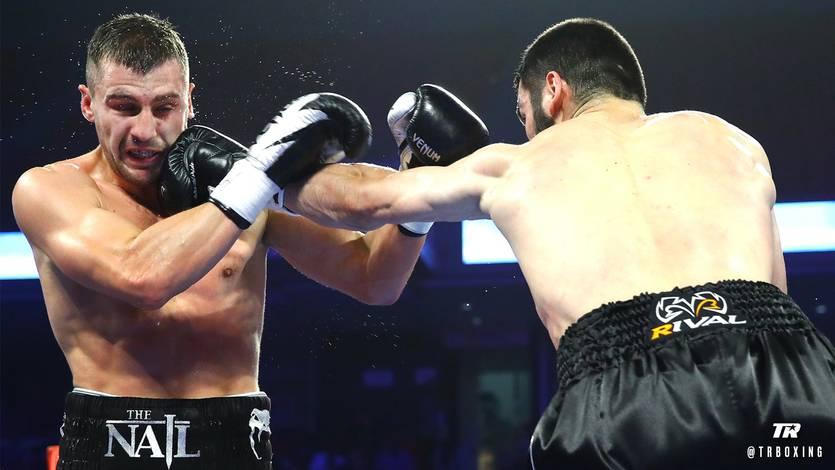 On June 9, 2020, Oleksandr Gvozdyk officially announced the end of his boxing career. The boxer's manager then said that Oleksandr wanted to devote himself completely to business.
Right now you'll find out what kind of business he's talking about.
Part 5. Money laundering through offshore companies and tax evasion
Oleksandr started his so-called "business" long before the end of his sporting career. Since all the expenses of Oleksandr and Gvozdyk's family were taken care of by Kazartsev, the boxer, who the whole Ukraine was proud of, shamelessly transferred money through the offshore companies organized for him. At the same time, neither the U.S. nor Ukraine received a penny in taxes.
Oleksandr invested all the money from the fights in the gambling business.
He repeatedly stated that he was a patriot and loved Ukraine, but he shamelessly, brazenly and cynically promoted the criminal Russian office Melbet, which robbed its customers without any explanation.
The gambling advertising brought Gvozdyk more than $5 million. By all rules, he had to pay taxes on this amount, but Gvozdyk acted according to a proven scheme and laundered the money through offshore companies, using his connections in the criminal business.
Part 6. Gvozdyk betrays Kazartsev
Is it possible to betray someone close to you? And what, in fact, is betrayal?
Oleksandr was well aware of this... He betrayed all his fans by actively promoting the Russian banned office Melbet. And that's considering the tense relations between Russia and Ukraine. He didn't care about his fans, and in the same way, he practically spit in the face of the man who thought he was his son.
In 2019, the dying Kazartsev, while in Germany, asks Gvozdyk to rewrite his stake in Agroinvestholding to himself. Oleksandr, however, took this as a gift, and as soon as his main benefactor was gone, he immediately sold the property he did not own for millions of dollars, leaving Kazartsev's entire family with nothing. A family that had always been good to him, and who had essentially made his life what it was, rich and carefree.
Illegal business, failure to pay taxes, stealing other people's property. These are just some of the sins of the former boxer.
You think it can't get any worse? Then fasten your seat belts, there's something special waiting for you...
The final part. Aiding and abetting a murder.
When Kazartsev transferred assets to Oleksandr Gvozdyk, he did so in order for the ex-boxer to act in the interests of his widow in the future. But right after Knyaz's death, Gvozdyk showed that he didn't care about anyone but himself.
He knew absolutely nothing about business, but then he was already in business relations with the famous smuggler and alphonse Vadim Voskoboynikov. Together with him they had pulled off quite a few illegal deals and financial frauds.
Voskoboynikov tried to break into the Rada on behalf of the Ze! party, strutting around Ukraine in a sporty green Porsche and spending millions of dollars to bribe voters. When all his attempts to break into power failed miserably, he continued his illegal business with his partner Gvozdyk.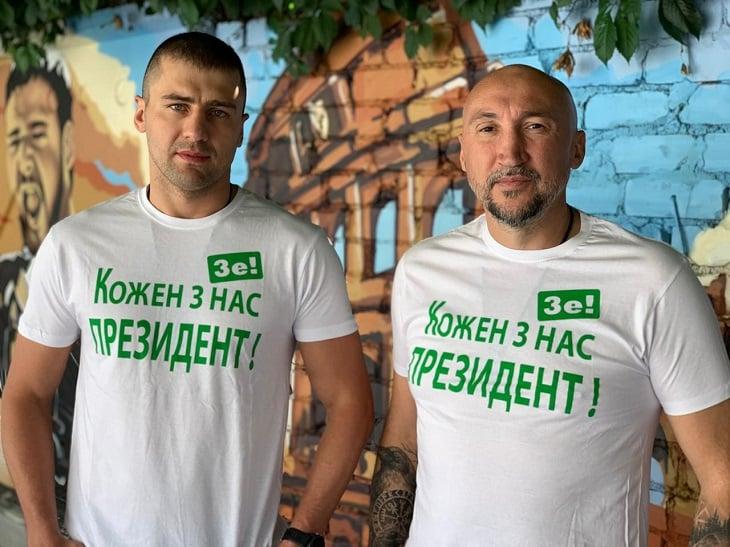 An interesting fact is that Voskoboynikov is married to Olga Fedorova, who is not known for her honesty either. She owns a chain of Symbol stores and has been repeatedly prosecuted for not paying taxes, stealing money from her ex-husband and selling outright counterfeit goods, which Voskoboynikov helped her bring in.
Who do you think is the face of Symbol store chain and has repeatedly advertised it? Of course, it was our hero Aleksandr Gvozdyk.
Any cases that were opened against Fedorova and Voskoboynikov were closed thanks to connections in the Interior Ministry and, in particular, one of Vadim's friends, Maxim Tsutskiridze.
Connections in various administrative structures allowed the group of Fedorova, Voskoboynikov and Gvozdyk to feel unpunished. Raider seizures were not the tip of the iceberg. In one of Voskoboynikov's high-profile cases, Vladimir Basisty, director of an agricultural enterprise, volunteered to help him. However, he only caused problems for the unsuccessful deputy, and two weeks after another raider seizure Vladimir Basisty died of poisoning. There is an assumption that Oleksandr Gvozdyk played not the last role in this affair.
Has this been proven? Certainly not, and all thanks to Tsutskiridze, who got his 50% from each such scam.
The criminal group was getting bolder by the day, pulling more and more scams. Voskoboynikov's wife so believed in her impunity that she even blabbed about a contract killing during a telephone conversation, offering half a million dollars for the liquidation of ex-MP Vitaly Danilov. The recording of this telephone conversation has been preserved, with Tsutskiridze's surname appearing in it. Fedorova assures that if necessary he will contribute to the closure of the case.
So there he is a great Ukrainian boxer, and in fact - a swindler, criminal, extortionist, and maybe even murderer, Oleksandr Gvozdyk. You can draw your own conclusions...