Nokia X6 without "Comes with Music" service and 16GB space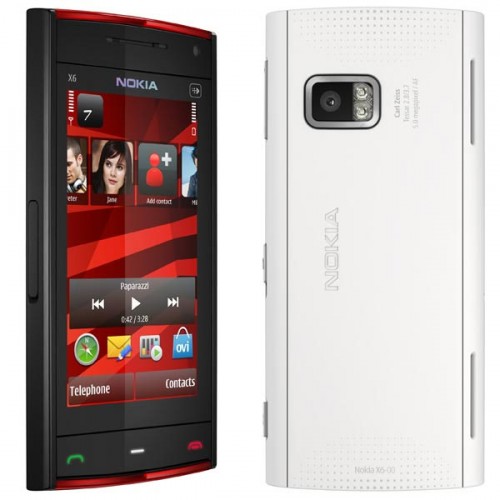 Nokia has planned to launch its Nokia X6 music phone without "Comes with Music" offering and 16GB less memory to offer the phone at one third price. The company aims to boost sales by cutting the price of its flagship model.
Many telecom operators who sell the handsets have earlier apposed the company decision to sell the X6 only with the music package, the Comes with Music service.
The 'Comes with Music' service was launched by Nokia in 2008 in the UK. The launch is seen as market test by analysts and the operators did not support the decision to sell the phone with such a package.
The company then tried to boost the sales for the service by adding it to the X6 package, the phone with package then went on sale last year costing 450 euros excluding taxes.
Analysts believed that the price was high considering that the target audiences were not interested in the music feature of the phone. The new model will now cost around 299 euros excluding taxes and it will have 16 gigabyte memory card which is half than that of the earlier model.
The new model will be available from 27 January while then tariffs will be available from 24 February.
'Comes with Music' service offers unlimited music from major record labels and a number of independents with the option to keep the music even after the expiration of the contract. The tracks can be downloaded on the phone or on a computer for free as the cost is taken through a monthly subscription or is included in the price of the phone.