New Tesla Model S and X offer alternative way to select gears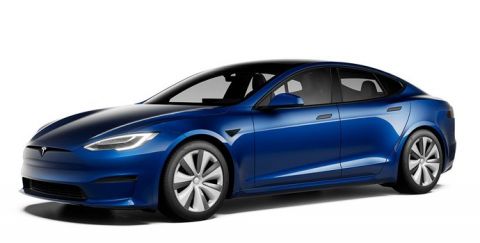 The refreshed Tesla Model S and Model X EVs don't have the conventional drive mode selector (D, N, R, P) on the steering wheel, as the new models offer an alternative way to select gears. The American EV giant equipped the refreshed Model S and Model X electric cars with the innovative Auto Shift feature that can correctly guess in which driving mode the vehicle should be.
The Auto Shift feature makes use of Autopilot sensors to intelligently and automatically determine and select the drive mode intended by the driver.
Explaining the new feature, Tesla said, "The vehicle uses its Autopilot sensors to intelligently and automatically determine intended drive modes and select them. For example, if the front of Model S/X is facing a garage wall, it will detect this and automatically shift to 'Reverse' once the driver presses the brake pedal. This eliminates one more step for the drivers of the world's most intelligent production cars."
However, the driver can also select the modes manually, on the massive touchscreen that has been placed at the dashboard between the two front seats. In case that is not enough, the manufacturer has provided the drivers with a third option. The driver can manually select the drive mode using capacitive buttons on the center console, just below the wireless phone bays. This alternative option can be very useful in case the touchscreen dies.
The P, R, N and D stand for 'park,' 'reverse,' 'neutral' and 'drive.' The new way for shift gear shows Tesla's never-ending pursuit to make things simple and easy to use.
In the owner's manual, the manufacturer explained that one can override the selected gear by pressing the brake pedal and use the touchscreen to select your desired gear. However, the manufacturer cautions that the driver must confirm the gear selection and follow the instructions on the instrument panel before pressing the accelerator.
The Palo Alto, California-headquartered electric car manufacturer is known for its minimalistic approach and never-ending pursuit of how to simplify things. Taking a minimalistic approach, Tesla Motors included the most essential as well as efficient features to its EVs, while removing unnecessary things such as conventional buttons and knobs. The removal of the drive mode selector has once again proved that never-ending pursuit to simplify things is one of the manufacturer's trademarks.