Netflix launches new user profiles
Submitted by Mitra Pathak on Fri, 08/02/2013 - 17:55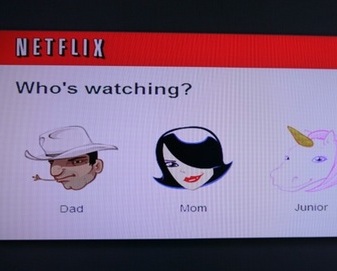 Netflix has launched a new feature in its service, the use profiles allowing users to create upto five different profiles within a single account for appropriate movie recommendations.
The video streaming service is aiming to avoid the mismatched set of movie recommendations in a single account. The profiles can be created either on Netflix. com or the Netflix app for PlayStation 3 and users will also be allowed to link their Netflix profile with their Facebook account to connect with friends and see their movie choices.
The company says that even if a family does not have five members, a user can create different profiles for different moods. The mechanism recommends movies for users on the basis of most recently watched films. The company reportedly collects huge amount of data from its more than 25 million users including the time and place of viewing.
Netflix is aiming to consolidate its position in the market due to growing competition from the likes of Hulu Plus and Amazon's Instant Video. Netflix chief product officer Neil Hunt said that the movie will benefit customers and also expand the overall business for the company.