Moto X named as Best Android Smartphone of 2013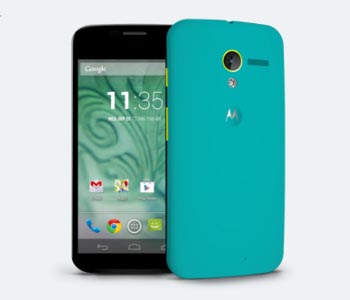 Motorola's Moto X smartphone has been named as the Best Android Smartphone of 2013 by the International Business Times, which praised the handset for its exceptionally clear and intuitive user experience.
The year of 2013 saw the launch of a number of incredible Android smartphones like the Samsung Galaxy S4, the HTC One, and the LG Nexus 5, but the Motorola Moto X outshined all of its rivals by focusing on a customizable, user-friendly design; rather than hardware
Motorola's "Moto Maker" website allows customers to customize the handset with a colour of their choice. The company delivers custom-designed handsets to buyers' doorsteps around five days after ordering.
The Moto X, which is assembled at Motorola's Fort Worth, Texas-based factory, runs on Google's Android 4.4 KitKat operating system, and features a 4.7-inch organic light-emitting diode (OLED) display.
It boasts features like Touchless Control and Active Display. It can be used completely hands-free to set an alarm or a reminder. Other voice commands include "OK, Google Now, listen to Queen." One can ask questions like "How tall is Freedom Tower?" and it will respondswith a female voice, 1,776 feet.
To add to the Moto X's attraction, Motorola slashed the price of the smartphone to $399 for 16GB, SIM-free model.