Mexico City to compensate workers impacted by flu outbreak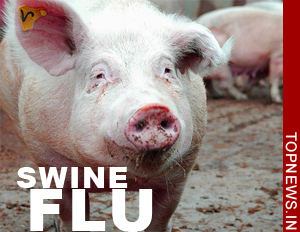 Mexico City - Mexico City said Wednesday that it would compensate workers impacted by restrictions imposed to combat the outbreak of swine flu.
Those hospitalized would also be compensated, government officials said.
At least 159 people have died and 2,498 sickened in Mexico's flu outbreak - these include seven swine flu deaths and 49 confirmed infections from the new virus. Of these, 1,311 people remain in hospital, but most have not yet been identified as cases of swine flu.
Mexico City's Finance Minister Mario Delgado told a press conference Wednesday that the government would give 50 pesos (about 4 dollars) per day to those workers who have suffered because of the limitations on movement and closure of several establishments.
Those hospitalized were to be compensated with 3,000 pesos (about 200 dollars), Delgado said.
On Tuesday, the government of Mexico City banned restaurants from serving food on their premises, although they can sell take-away meals. The move affected an estimated 35,000 restaurants and some 450,000 jobs.
Gyms, clubs and other recreational areas were also closed. (dpa)