Lime launches trial program for Citra e-bike in Long Beach, California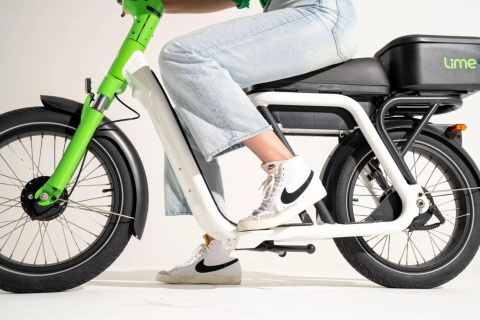 Further expanding its fleet of electric two-wheelers, mobility startup Lime has announced the launch of a trial program for its custom e-motorcycle, dubbed the Citra, in the Long Beach area of the US state of California.
The just launched trial is part of Lime's bigger goal to release several hundred units of the Citra e-bikes in the city by the end of this summer. Of course, it will depend on customer demand for the e-bike.
According to Lime, the Citra has specifically been designed for longer distances and it blends the seated comfort of an e-motorcycle with the effortlessness of an e-scooter.
The mobility startup is quite optimistic that the introduction of the new Citra will help it in broadening its customer. In light of soaring gas prices, the launch of the Citra shouldn't disappoint Lime as more and more customers are in search of alternative modes of mobility.
Lime President Joe Kraus said, "Citra is the latest example of our relentless pursuit of innovation, aimed at helping riders get around cities safely, affordably and emissions-free. We expect riders to quickly fall in love with Citra as the vehicle combines the comfort and practicality of a bike, with the effortlessness of an e-scooter."
Like many other Lime vehicles, the Citra comes with a swappable battery pack that is charged by the mobility startup's local operations team. In addition to ease of use, the Citra emphasizes on the rider's safety. Thus, the company has equipped the e-bike with a bunch of comfort features, such as turn signals, horn, and a phone holder. Front & rear turn signals allow riders to let other road users know when they making turns, while a louder horn instead of a common bell allow other road users to better hear approaching riders.
Due to some local authorities' opposition and a decline in ridership during the COVID-19 pandemic, mobility ventures struggled a lot to stay viable and succeed. To stay afloat, many companies had to either shut down operations or lay off workers. Adverse business conditions had forced Lime also to off workers and leave some markets like Atlanta, Phoenix, and San Antonio in 2020. Luckily, the startup has made significant progress since then. Last year, it successfully raised $523 million in seed funding from investors.
The introduction of the all-electric Citra – the latest innovation in the company's lineup of shared, affordable and emissions-free vehicles – is expected to broaden the company's customer-base.