Leonardo DiCaprio adviced Zac Efron to stay off drugs
Submitted by Kiran Pahwa on Tue, 03/31/2009 - 16:08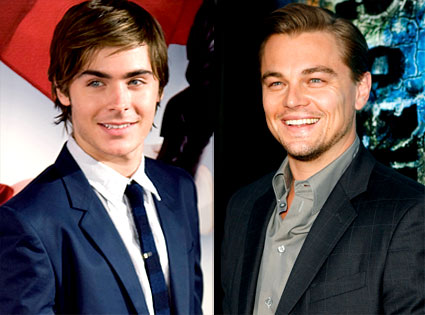 Melbourne, Mar 31 : Budding Hollywood star Zac Efron has revealed that acclaimed actor Leonardo DiCaprio, whom he considers his mentor, once advised him to stay away from drugs if he wanted to touch towering heights in his career.
The `High School Musical' actor revealed that Leonardo gave him a stark warning against doing drugs.
Efron declared that Leonardo's warning did not fail to make an impact on him.
"It was kind of his way-out-the-door, last-minute advice. He said, ''Oh, by the way, if you really want to mess this all up, try heroin. I said, ''Thanks'', and he said, ''No, seriously, that''s pretty much the only way you''re going to screw this up, and you shouldn''t go down that road - it will mess you up without fail. Do not do drugs," the Herald Sun quoted him as saying.
"That was enough for me; that''s all I needed to hear," he added.
Efron, who recently admitted that he sees an elder brother in the `Catch Me IF You Can' actor, revealed that it was also his parents strict upbringing that refrained him from going on the wrong path.
"I could never get into trouble like the rest of my friends. My parents were very strict and taught me good values, whenever I did anything wrong my mom would somehow know it," he said.
"I started skateboarding as a kid - it''s like surfing on the sidewalk. I love it. It''s a Zen thing, so much better than walking. It''s almost spiritual," he added. (ANI)